Reading in Year 2 onwards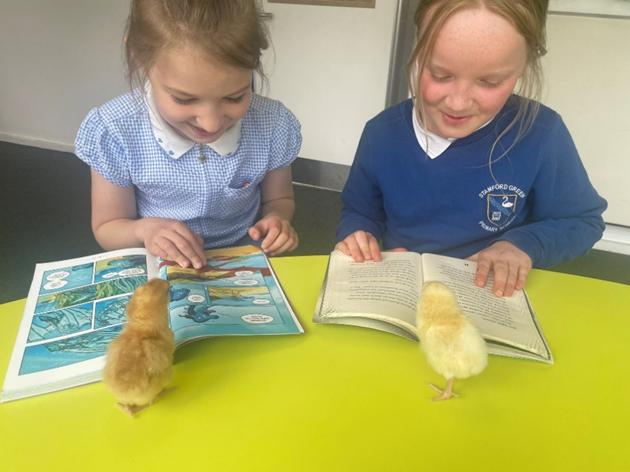 Beyond the Early Years and Year 1, our approach to teaching reading is that teachers focus on a particular reading skill (e.g. prediction, inference) for a period of two weeks, using their class text. This allows the children to focus on and progress in a particular reading skill though discussion in a familiar context, whilst also learning how to apply the skills independently. We ensure that across a term, children learn and develop skills in all areas of the reading curriculum.
There may be some children who require further support in order to keep up, not catch up. For these identified children in the EYFS, Year 1 and Year 2, we provide Fast Track Tutoring as our Subject Specific Tuition. This allows the children to revise and practise reading sounds and words to consolidate their learning. For children in KS2 who need support with learning to read we offer Fresh Start. We also use Comprehension Express to support children who no longer need Read Write Inc or Fresh Start, but still need targeted provision to develop their reading skills.
"My favourite book is the Wizard of Oz – there's a girl who goes on an exciting adventure."
Mya, Year 2
"Reading inspires me to work hard and believe anything is possible."
Izzy, Year 6