Environment
One of the unique features of our school is our outside space. Everyday we utilise our all weather pitch, ball cage, large playground areas and in addition to this we also have a large field which is surrounded by woodland and used for sport, outdoor learning and playtime. We are also privileged to host various borough sporting activities during the year.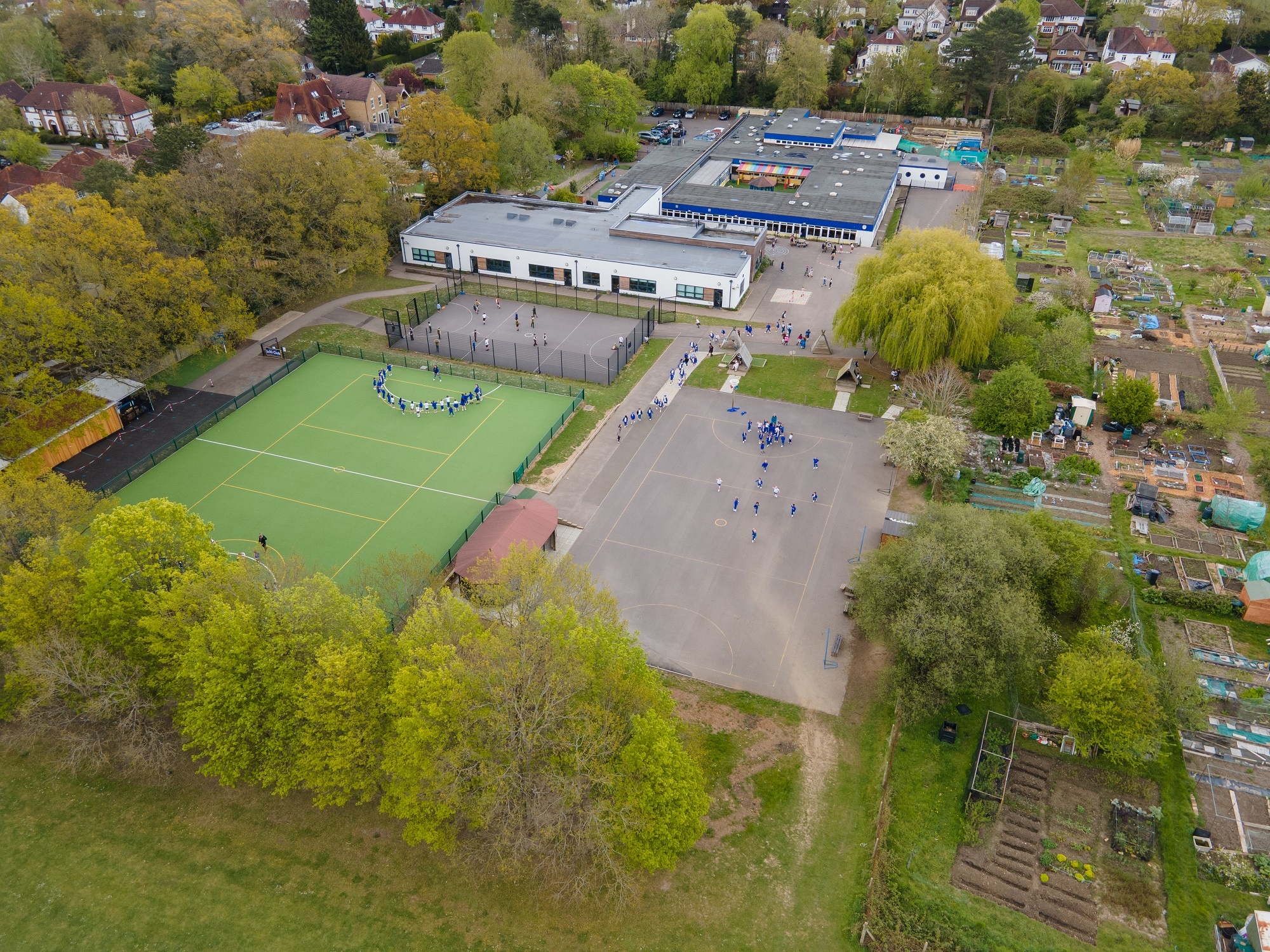 We use our All Weather Pitch throughout the year for PE lessons and break times. The ball cage is always a favourite for the children to enjoy a game of football. The other playground areas are zoned to provide different activities such as a quiet area, Craze of the Week and bat and ball games.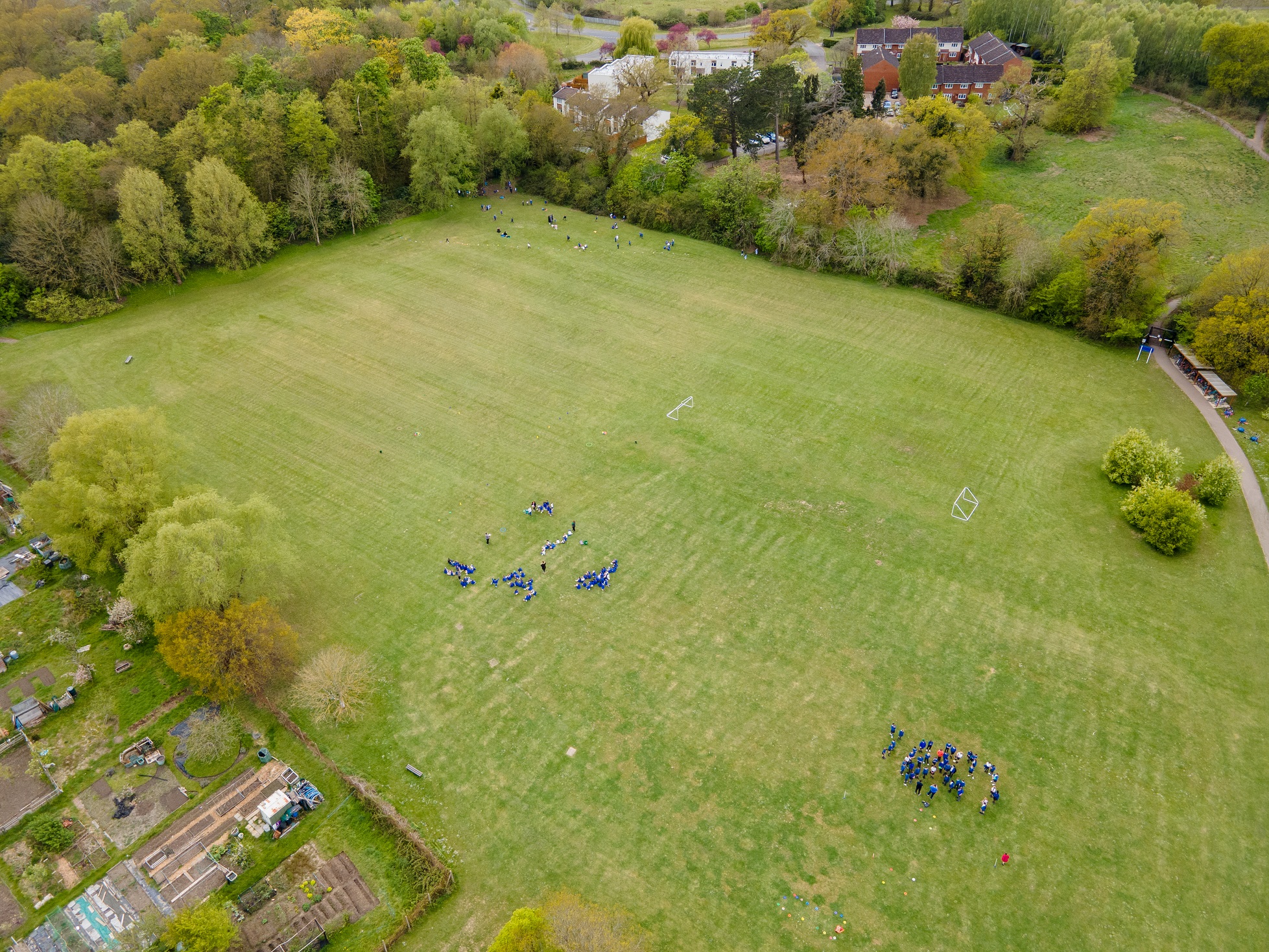 Our enormous grounds provide the perfect place for each child to have space to explore and play. We have recently built an exciting Path of Adventures with activities to encourage the children to build on their personal development skills. These include a two-storey castle, Crinkle Cragg climbing frame and Slack Lines which the children love.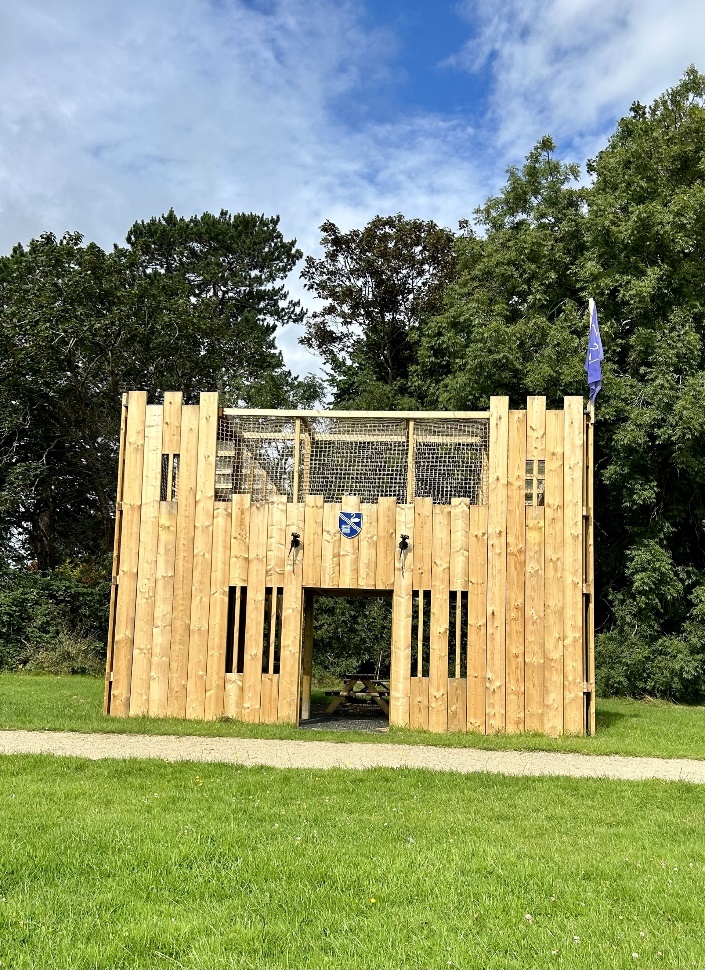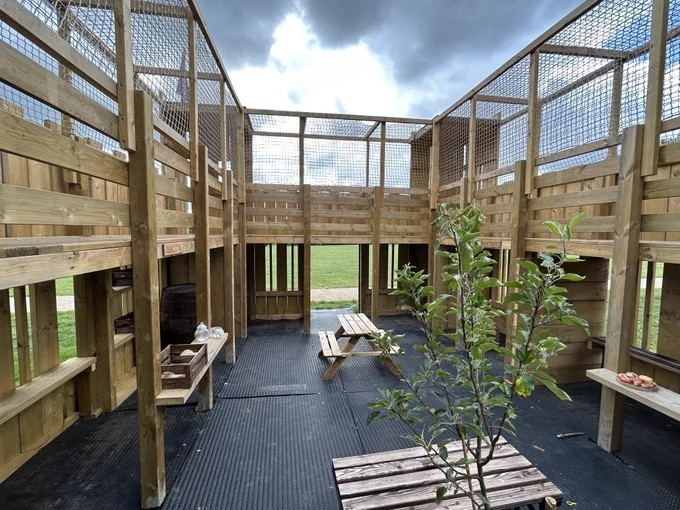 We also offer the children Exploration equipment for them to enjoy building their own dens etc. We created a Positive Play Pledge to ensure that everyone enjoys the equipment.
Pull together
Learn your limits
Act responsibly
You can do it.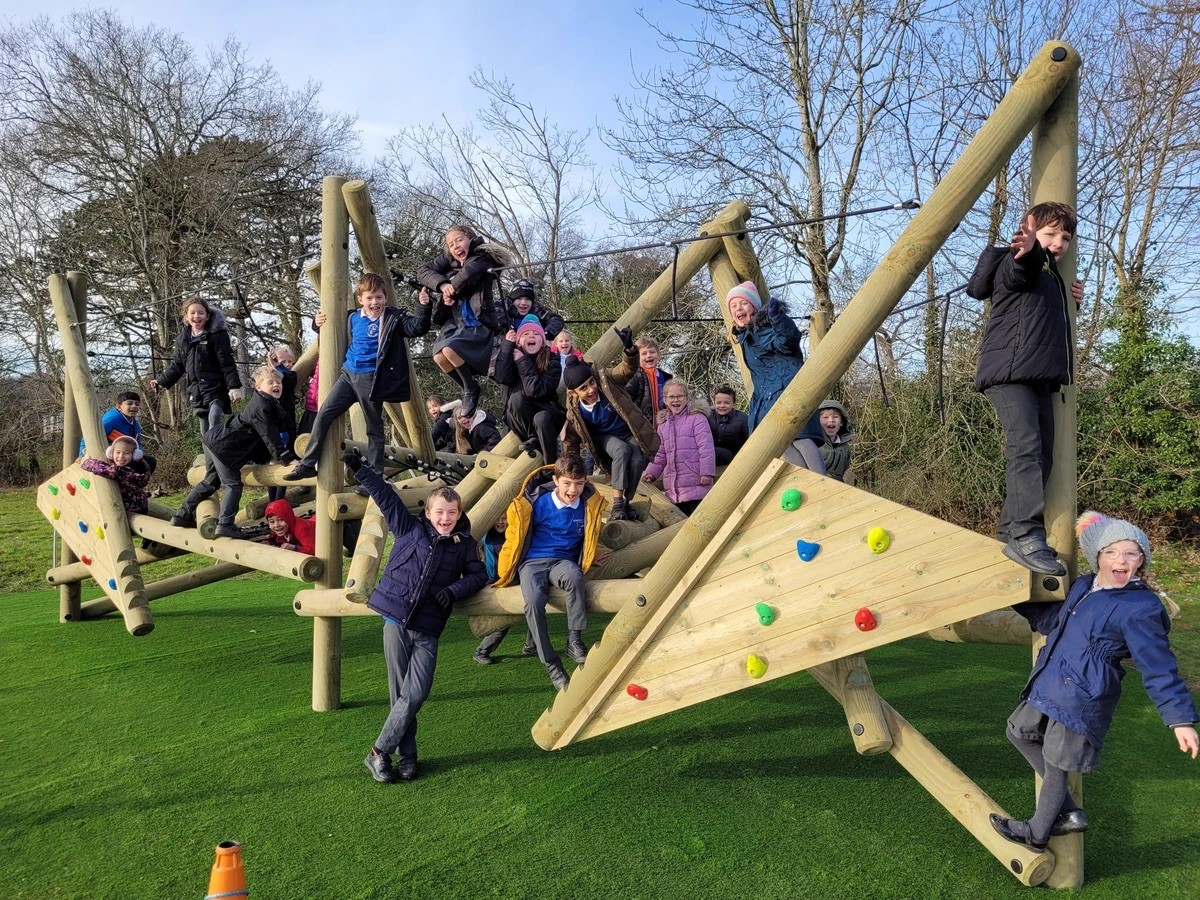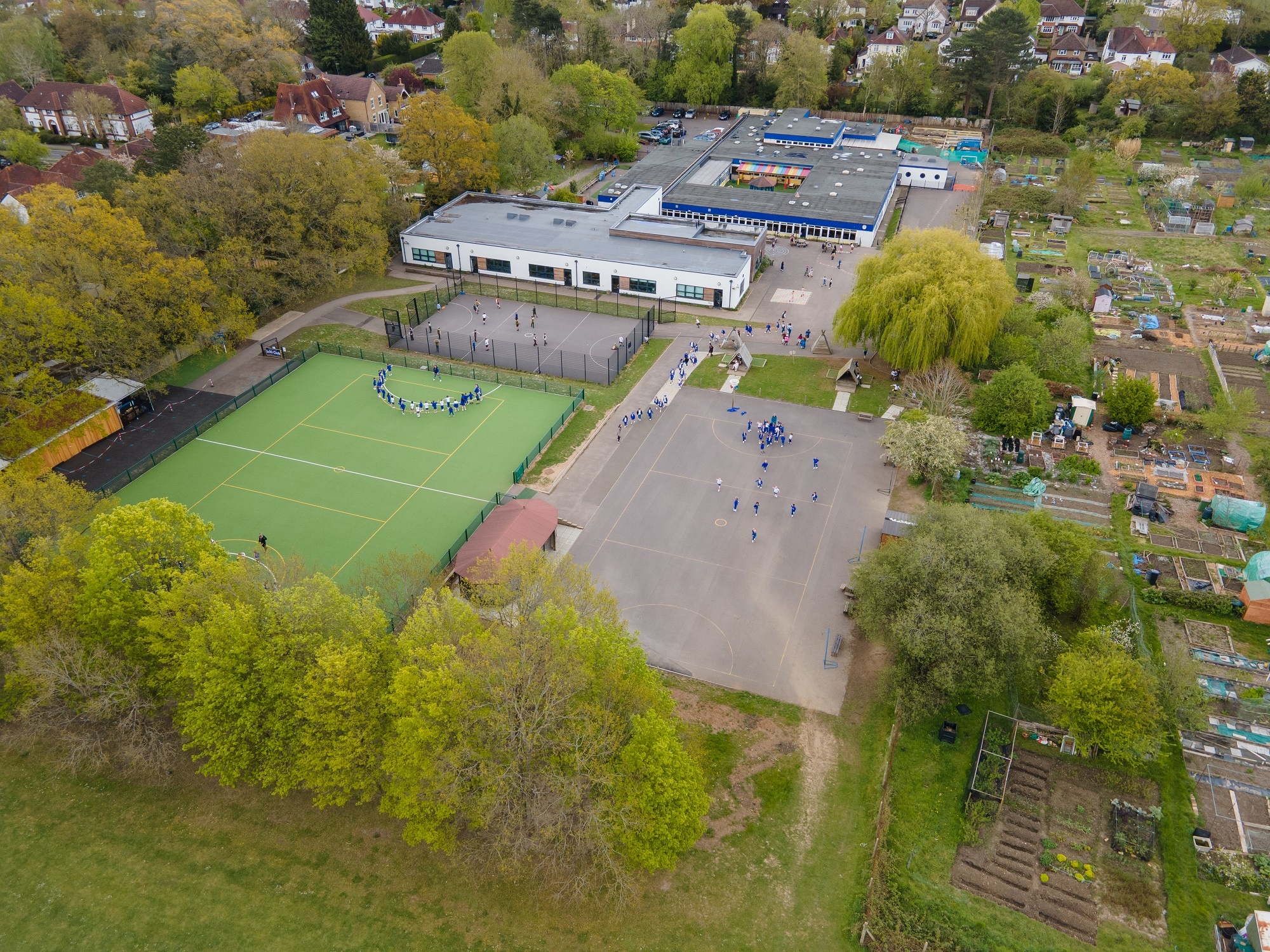 The All Weather Pitch, playground and Stamford Green Buildings
Double Click To Change The Link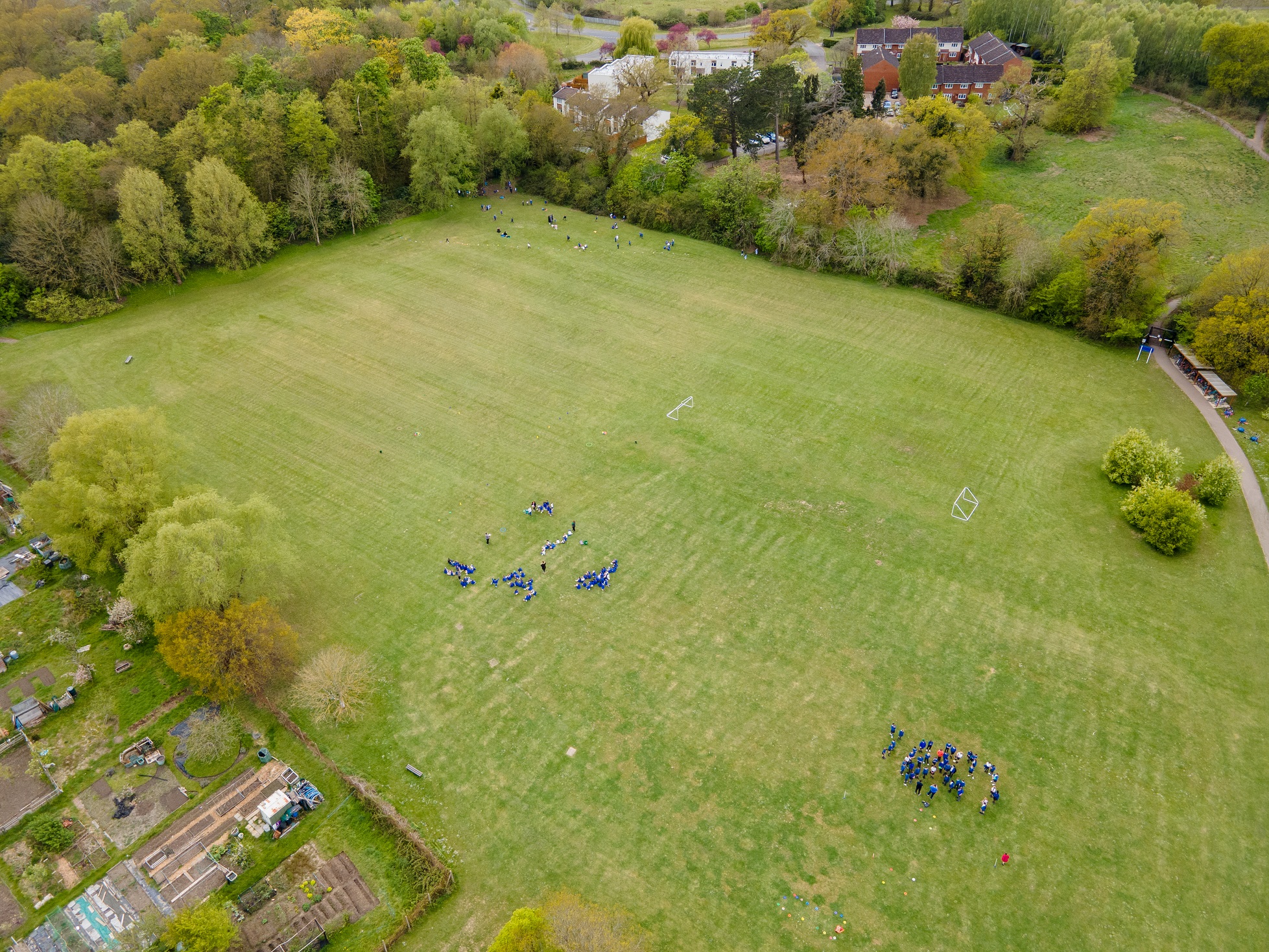 Double Click To Change The Link