A day in the life of Nursery
Stamford Green Nursery is a bright, busy, happy place to be. We seek to create a welcoming and nurturing learning environment for our children and their families which builds on strong relationships between nursery and children's parents/carers. We know that these connections are key to success in the Early Years,
Our Nursery is teacher-led, supported by a strong, experienced team of teaching assistants. Children are organised into two groups, Swans and Cygnets. These are their home bases and nominated key workers support small groups of children within these classes. During most of the day, the nursery classes use the indoor and outdoor classrooms together, with children's development across the early years foundation stage curriculum supported through a mix of adult-led group times, focus tasks where we develop key skills and through 'Exploration Time' where children are encouraged to follow and develop their own interests through their play.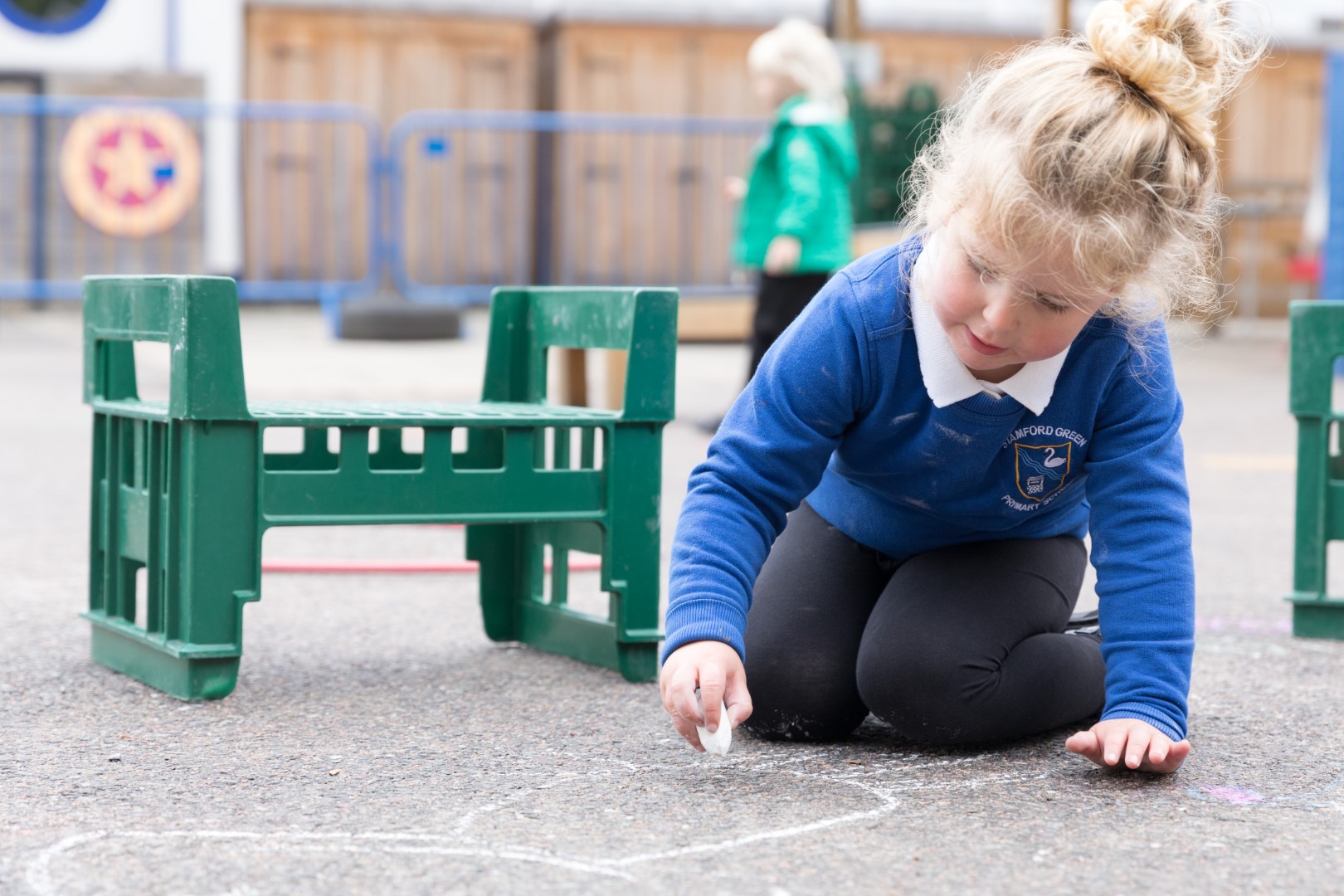 We strive to support each individual child to become independent and to foster a love of learning from the very beginning. In keeping with the rest of the school, we focus on values, in particular learning about: friendship, manners, sharing, making good choices, independence and self-belief. It is through these values that we encourage every child to be the best they can be.
We know that books, rhymes and stories are vital in developing early language skills – and they are central to life in nursery with children and adults sharing and talking about stories daily. We choose our books carefully so that they are a mirror of our children's life experiences, as well as being a window out into the world.
All children in Nursery take part in Forest School on a weekly basis, making the most of our extensive school grounds. Forest School is shown to support strong language development, independence and physical skills in a natural environment as well as benefitting children's emotional wellbeing and resilience. We often see children collaborating in their activities, strengthening their personal, social and emotional skills as they share adventures together.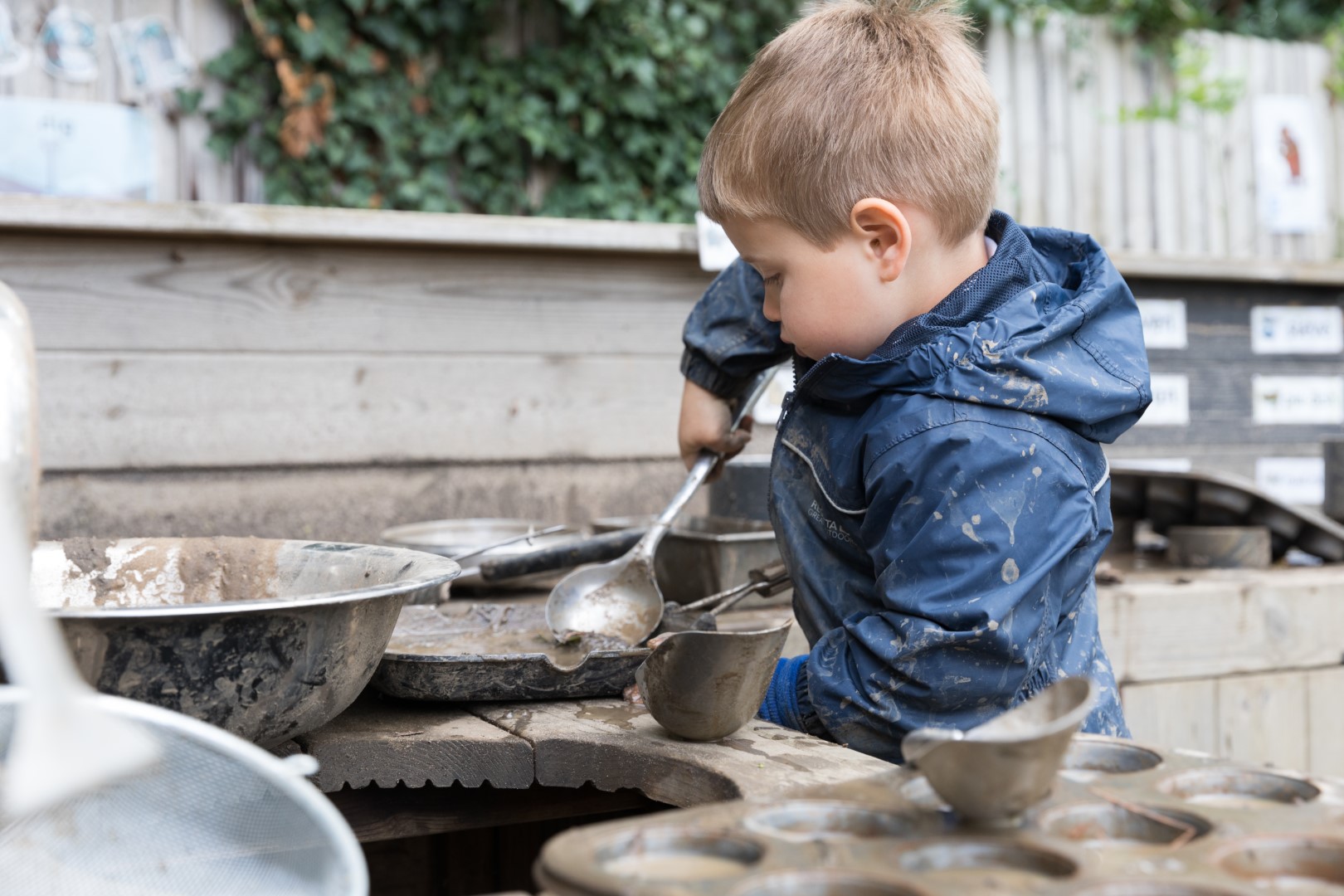 Every day in Nursery brings a new challenge, and new things to learn and experience. We know that with the support of warm relationships with the adults who look after them, children grow confident to try new things, ask questions and be creative. We're proud of every one of the steps that each child takes as they develop the skills that they will need for the next stage of their learning journey.